The lottery industry has gained immense popularity in Nigeria as it offers players a chance to win substantial prizes. The Nigerian National Lottery Commission serves as the regulatory body, ensuring that all games are conducted with utmost fairness, transparency, and security.
This article delves into the history of Nigerian Lotto, the diverse range of games and prizes available, instructions on how to play, and important factors to consider while choosing an online lottery site. Whether you are an expert player or a novice in the world of lotteries, this article will furnish valuable insights to assist you in making informed decisions and revel in the excitement of the game. Play NG lotto on your cell phone from our trusted sports betting sites below:
Play NG Lotto Online Betting
Operator

Bonus

Features

Claim Now

Welcome bonus




of 100% Up To 100 000 ₦




✔

FREE Bets

100% up to €50




Cashback: €500




✔

FREE Bets

100% Match




Bonus Up to €50




✔

FREE Bets

100% Match
Up to $100




✔

FREE Bets

100% UP TO €25
+ €10 FREE BET




✔

FREE Bets

300% Bonus




Up To ₦145,600




✔

FREE Bets
How to Win the Lotto Nigeria
If you want to learn how to win NG lotto, this is the guide for you. We have created this guide on how to play NG lotto for players that are not familiar with how to bet online. Follow our step-by-step tutorial on how to register for NG lotto online betting and start winning today. Before you begin choosing your favourite numbers, you have to know the different types of lottery options available in Nigeria:
24Lottos.com
Lotto Nigeria enthusiasts can now enjoy the convenience of purchasing lottery tickets through 24Lottos, the top-ranked lottery platform. With its messenger service, players can easily buy tickets and participate in various lotteries. The best part? 24Lottos is fully licensed by the NLRC, ensuring its legality and legitimacy in Nigeria.
Lotto Nigeria stands out for its fair pricing system, allowing players to purchase single-line tickets instead of being forced to buy multiple lines like on other lottery sites. This makes it more accessible for players who want to try their luck without breaking the bank.
TheLotter
Lotto Nigeria allows members to play international lotteries from home with a user-friendly interface and a broad selection of over 50 games. They've been serving customers for 14+ years with excellent customer support and hassle-free payment methods. For a more global lottery experience, consider TheLotter, which provides access to international lotteries, automatic ticket purchasing, and result notifications. Join TheLotter to play Lotto Nigeria and other lotteries worldwide.
Premier Lotto (Baba Ijebu)
Baba Ijebu, also known as Premier Lotto Limited, is a Nigerian gaming company that has gained widespread popularity in the country for its frequent draws and generous prize payouts. Nigerians participate in the daily lotto games in the hopes of winning big and improving their financial situation. Unlike other lotteries, Lotto Nigeria offers fixed odds and multiple modes to choose from, making it a unique and attractive option for those seeking something different. Additionally, Lotto Nigeria is a legitimate and authorized service, holding a legal license to operate its lottery games. It conducts daily drawings throughout the week, offering frequent opportunities for players to win big, and provides a flexible pricing system that allows players to choose how much they want to bet. Lotto Nigeria also offers permutation games and live TV broadcasts of the draws, further adding to the excitement of the lottery. With multiple ways to play, including through physical terminals, mobile phones, and online platforms, Lotto Nigeria has become a convenient and accessible option for many players.
Golden Chance Lotto
Lotto Nigeria, also known as Winners Golden Chance Ventures Limited, is a reputable lottery business that was established in February 2005. Regulated by the National Lotteries Regulatory Commission (NLRC) and other regulatory bodies across all states in Nigeria, the company has built a reputation for transparency and fair play in the country's lottery industry.
With 11 different bet types available, the Golden Chance lotto offered by Lotto Nigeria is a popular choice for players seeking a diverse range of bets. The company also provides a variety of other games that cater to a wide range of players, making it an enjoyable experience for both experienced gamblers and those looking for a fun way to pass the time.
Lotto Nigeria offers a convenient and hassle-free online platform for placing bets, enabling players to easily select their lucky numbers and potentially win big without leaving their homes or waiting in long lines at physical locations. Another advantage of playing Lotto Nigeria is that lottery winnings are tax-free, making it an attractive way to potentially earn a significant amount of money without any additional financial burden.
Lottomania Nigeria
Lotto Nigeria, run by LOTTOMANIA Nigeria Limited (LNL), is a well-regarded bookmaker for 5/90 games. LNL is a registered company committed to providing Nigerians with lotteries and gaming activities that positively impact their daily lives. Lotto Nigeria boasts a wide variety of games and betting options, providing an exhilarating and thrilling experience for its players.
Players can conveniently play on a variety of platforms, including terminals, mobile phones, and online, allowing them to easily access their favorite games and try their luck at winning substantial prizes from anywhere. Furthermore, Lotto Nigeria offers players the option of a one-time or multi-draw, enabling them to participate in multiple draws with a single purchase.
Players have the freedom to choose their lucky numbers and participate in various games and jackpots, with the chance of winning a significant amount. Give Lotto Nigeria a chance today and see if you can hit the jackpot!
What to Consider When Choosing an Online Lottery Site in Nigeria?
Choosing an online lottery site in Nigeria involves taking into account several factors. Here are some essential things to keep in mind:
Reputation: Opt for a site that has a good reputation and positive feedback from customers. You can also verify if the site is licensed and regulated by a reputable authority.
Game Selection: Ensure that the site provides a diverse range of games to choose from, including popular lottery games that offer substantial jackpots.
User-Friendliness: The site should be user-friendly, with easy navigation and clear instructions on how to play and claim prizes.
Payment Options: Check the site's payment options to ensure that they are secure and convenient for you.
Customer Support: Look for a site with dependable customer support that can assist you with any concerns or queries.
How to Play NG Lotto
There are plenty of ways that players can play the lottery online. The Nigerian Lottery draws are randomly generated and winners are paid based on the number of corresponding numbers. You can buy lotto tickets online, or simply download the NG lotto app for free. Here's how you bet on the lottery online:
Create an account on the website. You choose to learn how to play lotto by SMS or on the website.
Select the NG web lotto game you want to play.
Fill in the numbers on the columns provided on the Betslip. Alternatively, the NG lotto Quick Pick option is available for players that want the numbers to be generated randomly on their behalf.
You can find NG lotto results history on the website or at local retailers.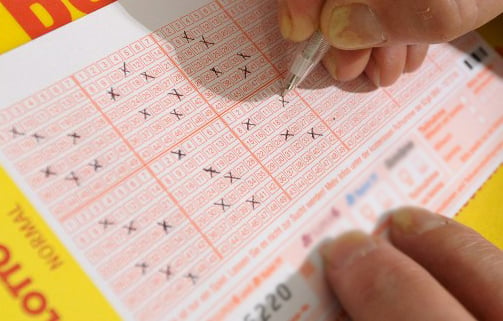 Which Days are Lotto in Nigeria?
Lotto games in Nigeria are usually scheduled for Wednesdays and Saturdays, providing players the opportunity to participate in the draws for different lottery games and win significant prizes. It is advisable, however, to confirm with the particular lottery operator for the precise schedule and timing of the draws.
NG Lotto Prizes
NG Lotto offers an impressive array of prizes for its various lottery games, ranging from instant cash rewards to substantial jackpots that can reach several million Naira. The prize amounts may vary depending on the game and the number of winning players. Among the popular games offered by NG Lotto are Lotto Race, Red Key League, and Instant Lottery.
In the Lotto Race game, players have the chance to win the top prize of several million Naira, while the second prize usually amounts to a few hundred thousand Naira. Meanwhile, the other winning categories offer prizes that range from tens of thousands to hundreds of thousands of Naira.
For those who want to aim for bigger rewards, the Red Key League provides a jackpot prize that can go up to several million Naira, accompanied by other cash prizes ranging from tens of thousands to hundreds of thousands of Naira.
NG Lotto's Instant Lottery game provides an opportunity for players to instantly win cash prizes ranging from a few hundred Naira to several thousand Naira, depending on the game and the number of matching symbols. However, players should keep in mind that the prize amounts may change periodically, and it's recommended to verify the latest information on the prizes and game rules with the lottery operator. With a diverse range of enticing prizes, NG Lotto offers every player the chance to win big and enjoy the excitement of the game.