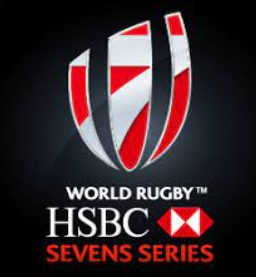 Rugby Sevens betting has gotten popular alongside other rugby union competitions over the years. The seven-a-side rugby variant follows a similar format to the rugby union game played by 15 players, with minor differences to the rules. There are several competitions to bet on, notwithstanding the biggest of them all, the HSBC World Rugby Sevens Series.
There are several venues across the world that host the World Rugby Sevens Series matches. Generally, there are 16 national sevens teams that participate in the competition. Each team has its strong points going for them, with the traditional rugby nations such as New Zealand, Australia and South African teams among the favourites. Go through our rugby sevens betting tips to learn how the game is played, which teams to back and the 2023 world rugby 7s odds.
Best Rugby 7s Betting Sites
Operator

Bonus

Features

Claim Now

Welcome bonus




of 100% Up To 100 000 ₦




✔

FREE Bets

100% up to €50




Cashback: €500




✔

FREE Bets

100% Match




Bonus Up to €50




✔

FREE Bets

100% Match
Up to $100




✔

FREE Bets

100% UP TO €25
+ €10 FREE BET




✔

FREE Bets

300% Bonus




Up To ₦145,600




✔

FREE Bets
About Rugby 7s
Rugby Sevens is one of the most thrilling and exciting sports to bet on, as it combines the combination of speed, power and skill. The Rugby Sevens World Cup is held every four years and is hosted by World Rugby. It is sure to be an absolute treat for fans of the sport who will have plenty of opportunities to make some interesting bets on the games played!
Rugby Sevens is a popular betting event, and those interested in participating should be well-versed on the event's season information and other details. The competition for this sport officially began in 1993 with the men's tournament, and later added the women's tournament.
Looking to place bets on Rugby Sevens? Thanks to the World Cup Sevens occurring once every four years, there are plenty of betting opportunities for those looking for some action. The last tournament was held in 2018 in San Francisco USA, with the next edition slated for South Africa.
The tournament consists of 24 teams competing in a knockout format, with both male and female teams participating. The tournament has an international scope and is considered the biggest event on the rugby circuit after the Olympics. For bettors, Rugby Sevens provides an exciting opportunity to back their favourite teams and make some money too! Betting on the Rugby Sevens World Cup offers many great opportunities. Every season, players, teams and locations from around the globe compete to win the title. Notably, New Zealand has been a consistent winner across past events, taking home titles in 2018 and 2013.
Are you wanting to have a go at betting on Rugby Sevens? We've got you covered! Our list of top picks for Rugby World Cup betting sites and our comprehensive guide to rugby betting can provide all the information you need. Make sure to check it out if you're ready to take your rugby wagering to the next level!
Odds to Win 2023 IRB Rugby Sevens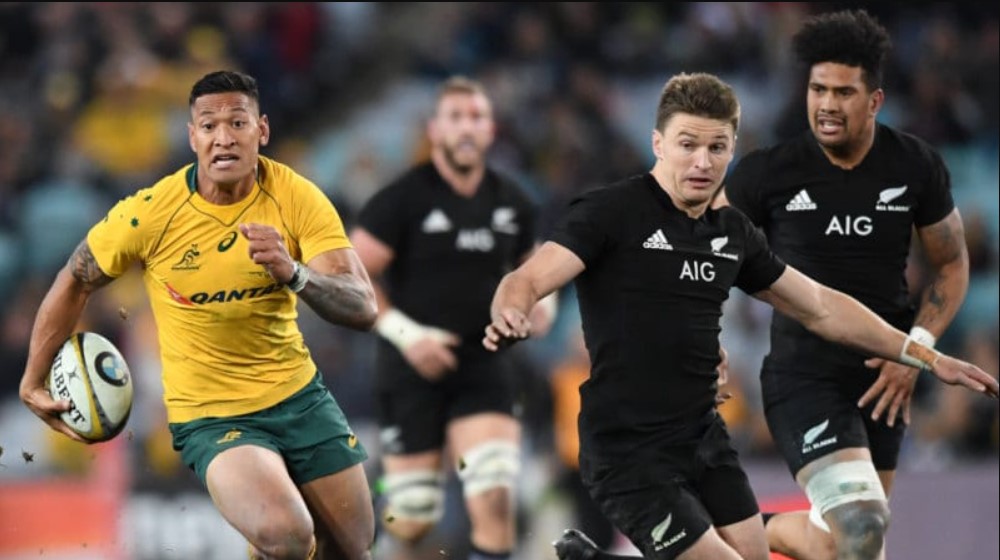 Each and every year, the best rugby 7s players push themselves to compete in a testing series campaign for their respective countries. Sevens games are contested for seven-minute halves as opposed to the 40 minutes played by 15 players. It is played in rugby union format, although you will hardly find scrums or any type of delays in the game. Punters enjoy betting on rugby 7s games because they generally have high-scoring matches.
The anticipated return of the Hong Kong Sevens Tournament in 2023 has got punters excited due to the potential opportunities for Rugby Sevens betting. Delayed a year due to the Covid-19 pandemic, the tournament traditionally takes place around late March or early April and is being used this year to kickstart the 2023 season.
Rugby Sevens Betting at the Hong Kong Sevens is an exciting opportunity to back a champion, as Fiji have utterly dominated the tournament in recent years. Over the past eight tournaments, they have won seven times, including five consecutive titles. However, the finalists for these outings has varied, making for more interesting wagers for sports fans.
The 2015 edition of the Rugby Sevens tournament was won by Fiji, with their victory coming at the expense of New Zealand. This was a major moment for rugby sevens betting enthusiasts, who had taken advantage of the rise in popularity of this form of betting and placed stakes on Fiji for a big win.
At the 2016 Rugby Sevens tournament, Fiji emerged victorious after an intense match between them and New Zealand. This made for a great betting opportunity for those who placed bets on this game!
In 2017, Fiji weren't given much of a chance at winning the Rugby Sevens tournament against favoured South Africa. However, with the Fijian spirit coursing through their veins, fantastic team play, and tremendous dedication and passion for the game; they managed to pull off an amazing upset to win the trophy! This was great news for sports bettors who had placed their bets on Fiji as many were rewarded handsomely for their faith in this underdog team.
In 2018, the Fiji national rugy union team won against Kenya in a historic match of Rugby Sevens betting.
In the 2019 Rugby Sevens tournament, Fiji emerged victorious over France to take home the championship title. This exciting match provided a thrilling end to an intense competition and many sports fans had placed bets on the outcome of this match as well!
Betting on Rugby Sevens is becoming increasingly popular as the tournament has seen success and a number of exciting breaks through in recent years. Teams such as England, Wales, Kenya and France have all made it to the final of the tournament, leading to a surge in interest and betting activity.
World Rugby Sevens Series Picks
When gambling on rugby sevens lines, you will find that the betting odds that payout the most are not related to who wins the match. This is because there are rugby national teams that have shown relative success on more occasions than others. For example, Fiji finished runners-up to South Africa in the 2017–18 World Rugby Sevens rankings. They left a 30 points difference from the third-placed side. Unfortunately, they were only two points shy of matching the Blitz Boks.
Our expert tipsters endorse handicap betting when it comes to Rugby Union games. They typically pay well and teams usually overcome the points to win the match at the end. Prop bets also add an interesting twist to the series as one change may alter a team's overall chemistry and end up losing the tournament. The best online bookmakers offer bets on the next England rugby coach odds.
Rugby Sevens World Cup Betting Strategy
To bet on Rugby Sevens, it's important to stay updated on the latest news and developments about top players and scorers. Knowing about the sport and its teams is also crucial, including each team's history, management, and roster changes. By keeping up with stats and news, you can make informed predictions and develop a winning strategy.
To increase your chances of success, study the players' stats, strengths, and weaknesses. Don't forget to consider potential injuries and other factors that could affect the game's outcome. Stay current with the teams' changes, such as new players and coaches, to predict upcoming games better.
To bet on Rugby World Cup 7 online, keep up-to-date with news and statistics, and develop a sound strategy. However, it's important to remain level-headed and make wise decisions. Finally, find the best bookmaker for the event by checking reviews and exploring special bonuses and promotions.
Rugby Sevens Betting Tips
The rarity of draws in rugby 7s matches makes it have high odds with a high payout. However, we do not recommend placing that bet. A lot of tipsters tend to promote going against the grain and betting against the public. It works when you predict an upset on HSBC sevens games, but generally, draws hardly occur. Heed the rugby betting tips from our expert gamblers and make informed bets on your next visit to an online gambling site.