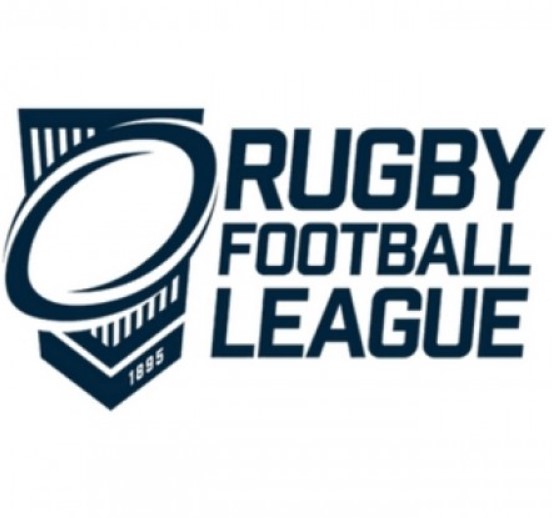 The rugby league is a popular category of rugby, mostly played in Europe and Australia. It is different to the rugby matches that you will find played in Nigeria, whereby the version played there is called Rugby Union. The major difference between the two variants is that the former has 15 players in each team on the field while the Rugby League matches consist of only 13. You can learn more about the differences between the two, along with how to bet on rugby league in our guide. Our expert tipsters provide rugby league betting predictions all year round to help you win. Find the best rugby league betting sites online and start winning today.
Best Rugby Betting Websites Nigeria
Operator

Bonus

Features

Claim Now

Welcome bonus




of 100% Up To 100 000 ₦




✔

FREE Bets

100% up to €50




Cashback: €500




✔

FREE Bets

100% Match




Bonus Up to €50




✔

FREE Bets

100% Match
Up to $100




✔

FREE Bets

100% UP TO €25
+ €10 FREE BET




✔

FREE Bets

300% Bonus




Up To ₦145,600




✔

FREE Bets
Rugby League Betting Odds
In order to understand just how popular rugby league is, you can find it at Nigerian rugby betting sites even though it doesn't exist locally. In Nigeria, the only type of rugby played is rugby union games. Besides the difference in the number of players, the rugby league is quite simple to follow. Firstly, this version of rugby is less physical than rugby union matches. It does not feature any mauls or rucks that has commonly been challenged by fans for sometimes delaying the flow of the game.
In place of the missing mauling and rusks, the play is stopped when a player is tackled. Each team is given a maximum of six tackles before the possession of the ball is overturned for failure to score points. As a result, the number of points awarded to the rugby team for scoring a try or penalty conversion are less than in rugby union games. With this knowledge you can make more informed wagers online. Discover which rugby union betting markets you can to find at top sportsbooks online in Nigeria.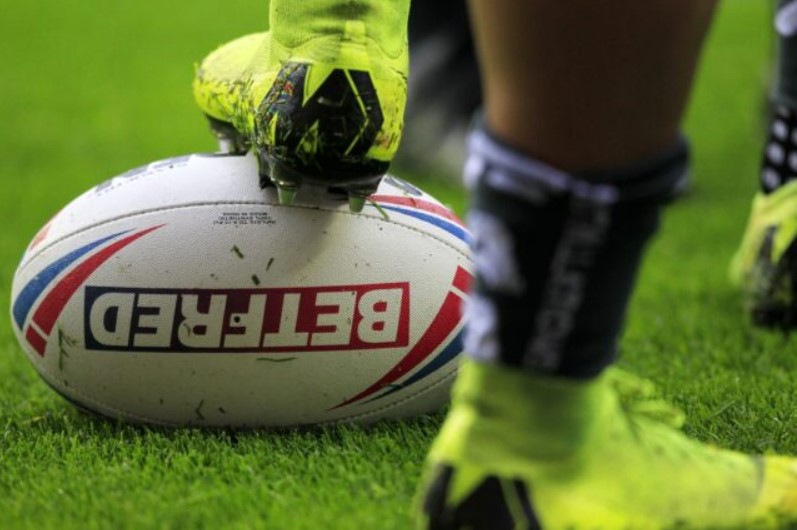 Popular Rugby League Competitions
Rugby League has experienced a surge in popularity in Nigeria in recent years, with a range of competitions and leagues for fans of the sport to enjoy. This high-intensity sport is gaining momentum, and we will showcase some of the most prominent Rugby League competitions in Nigeria.
Nigeria Rugby League Championship
The Nigeria Rugby League Championship is the main Rugby League tournament in Nigeria and consists of multiple teams from different regions of the country. The top teams from the regular season participate in the playoffs to determine the championship title, and the league is known for featuring some of the best Rugby League players in Nigeria.
Lagos Rugby League
The Lagos Rugby League is a regional competition held in Lagos, Nigeria, with teams from the local area competing against each other. The top teams from the regular season advance to the playoffs for the championship title. This league is exciting to watch and offers fans in Lagos the chance to witness some of the region's top Rugby League players in action.
South West Rugby League
The South West Rugby League is another regional competition held in the southwestern part of Nigeria, with teams from various cities in the area. This league is highly competitive, and Rugby League enthusiasts in the southwestern part of Nigeria can witness some of the best players in the region.
North Central Rugby League
The North Central Rugby League is a competition held in the northern-central part of Nigeria, comprising teams from various cities in the region. The championship title is determined through playoffs involving the top teams from the regular season, with the league being renowned for featuring some of the finest Rugby League players in the area. Fans residing in the north-central part of Nigeria can witness top-tier Rugby League matches and witness some of the most talented players in the sport in action.
How to bet on rugby league football
Are you planning to bet on rugby league matches? Then there are a few things you should keep in mind to get the most out of your wager. With the right online bookmaker, it's easy to make informed betting decisions. To give yourself the best chance of success, be sure to follow these rugby league betting tips:
You'll need to create a betting account first! Register with any of our trusted sports bookies in record time by using the links on this page. It won't take long - only a few minutes to set up your new account!
Research all teams and players, find the best odds available, consider statitical probabilities, factor in home ground advantage and most importantly, ensure you only bet what you can afford. On top of that, make sure the betting site you use accepts one of the many fast and convenient deposit methods such as MasterCard, Visa, Neteller, Skrill, PayPal and Paysafecard.
To claim any sign-up bonuses offered by internet bookmakers. Most of them provide free bets or cash bonuses, which are an excellent way to boost your bankroll. However, make sure you read the terms and conditions before signing up!
Once signed in and loaded up, it is time to start placing bets. Open the 'Sports' tab, follow the 'Rugby League' link, and browse through the games currently being played and their respective betting markets. Tap the odds of your desired bet to add it to your bet slip and start winning!
Expert Rugby League Tips
Rugby League has gained popularity worldwide and has recently developed a strong following in Nigeria. As a result, many Nigerian sports betting sites now offer odds and markets for Rugby League matches, providing punters with an exciting opportunity to place bets and potentially win big. However, to increase your chances of success, it is crucial to have a solid understanding of the sport and the betting markets.
Tip 1: Understand the Basics of Rugby League
It is essential to have a thorough understanding of Rugby League's rules and structure before placing any bets on matches. Rugby League is a fast-paced and physical sport, with two teams of thirteen players each aiming to score tries and goals by carrying or kicking the ball across the opposing team's try line. Familiarizing yourself with the sport's rules will help you better understand the betting markets and make more informed decisions.
Tip 2: Research the Teams and Players
To make informed bets, research the teams and players participating in the Rugby League matches you plan to bet on. Information such as recent form, injuries, suspensions, and head-to-head records between the teams can provide valuable insights into the strengths and weaknesses of the teams and players. This can help you determine the most likely outcomes of the match and increase your chances of success.
Tip 3: Explore Different Betting Markets
Rugby League offers several different betting markets, including match winner, handicap betting, first try scorer, and total points. Exploring these different markets can help you find the ones that offer the best value and suit your betting style. For example, if you believe that one team is a clear favorite, you may want to consider a handicap bet to increase your potential winnings.
Tip 4: Manage Your Bankroll Wisely
Managing your bankroll wisely is one of the most important Rugby League betting tips. Set a budget for your betting activities and stick to it, regardless of whether you win or lose. Avoid chasing losses by placing larger bets to recoup previous losses, as this can quickly lead to reckless and impulsive betting, resulting in further losses.
Tip 5: Use Reputable Betting Sites
When placing Rugby League bets, it is crucial to use reputable and trustworthy Nigerian betting sites. Look for sites licensed by the Nigerian National Lottery Regulatory Commission with a history of fair play and prompt payouts. This will ensure that you have a safe and enjoyable betting experience.